Large outdoor events such as festivals and sporting events tend to take place in fields and grassy areas. In order to get everything in place, trucks and vans need to drive onto the site and set up equipment like stages, seating areas etc., and this can all take its toll on the land.
In addition to this, the sheer volume of people attending outdoor events of this nature can also churn up the ground and make the area muddy and slippery. And being in Britain, you can guarantee the rain will make an appearance during an outdoor event!
In order to avoid causing too much damage to the ground many event organisers turn to using trackway on any areas that might need protection. Temporary roadways are usually laid 1-2 days before your other suppliers arrive to set up so that they can get everywhere they need to.
If your event requires a seating area, trackway will be laid to form a solid foundation for the grandstand to be placed upon. Aluminium trackway can also be used to create pathways and makeshift roads for vehicles to move around on site.
We we carry out a great deal of work throughout the year for different events. So far in 2015 we have supplied Trackway for Glastonbury, Goodwood, British and Scottish Open, and T in the Park among others.
Here we are installing a mobicell, with our colleagues from Generator Power, at the prestigious site of St Andrews for the British Open golfing tournament: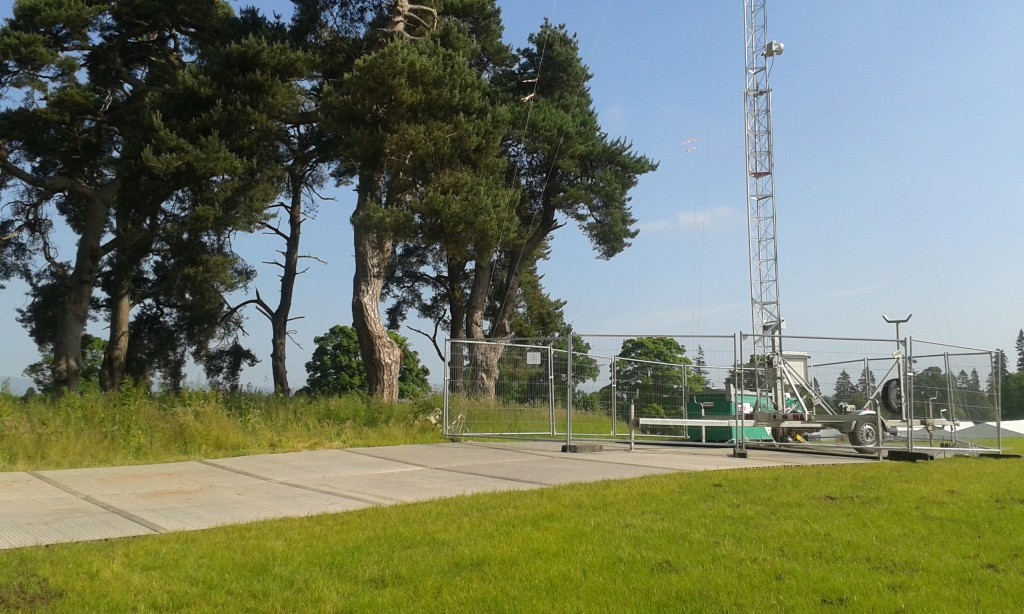 If you require temporary flooring and roadway solutions for your event then give us a call and a member of our team will be more than happy to help.
And alongside our sister company, Generator Power, we are able to offer you a complete turnkey solution; providing temporary flooring and power generators together for your convenience.